This is part three in a series on getting started in QuickBooks. This series is for anyone who's been using QuickBooks and already has it set up but doesn't know where to begin with their book keeping.
Part one was all about reviewing transactions and adding them to the register.
In Part two we went over reconciling your accounts in QuickBooks with your bank statements. And, checking the Profit and Loss report for any miscategorized transactions.
Today I'll show you how to :
Check for anomalies in the Transaction Report
Fix miscategorized transactions
Transaction Report
We're starting from where we left off in part two. After noticing an anomaly in the income total for March.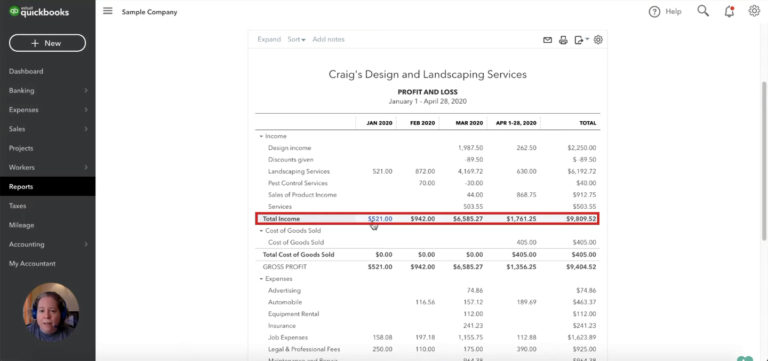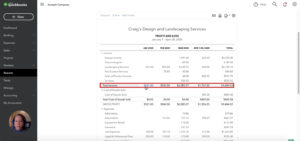 I click on the income total for March which opens the Transaction Report.
This report will only show transactions categorized as income from the month of March.
You can scroll through the transactions and look for anything that doesn't fit. For example, I've got an expense in here from Hick's Hardware.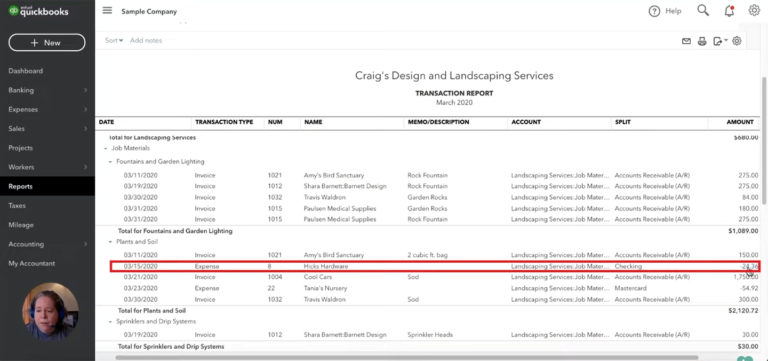 Expenses should never be categorized as income.
To fix this you can click anywhere on that transaction line in the report to open the transaction.
Fixing Miscategorized Transactions
When you open a transaction you'll see it's details. Who you paid, what account you paid from, when you paid, how much and why you paid it.
The why is what we need to change, this is the category.
My example transaction was categorized as "Landscaping Services: Income." But, this transaction wasn't income and needs to be recategorized as an expense.
To change the category click on the Category drop-down. Select the correct category from the list. Then click the green "Save and close" button in the lower right-hand corner.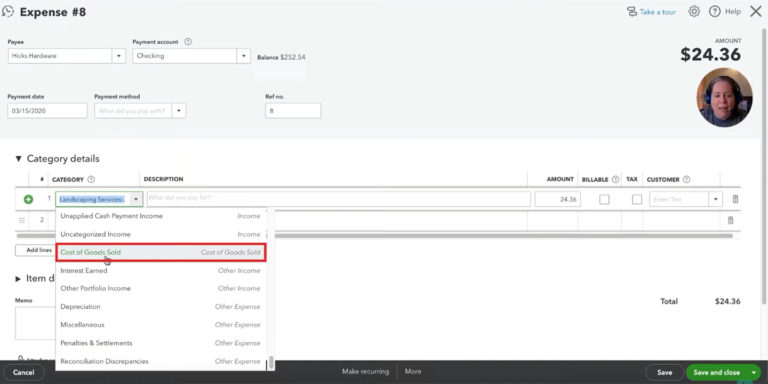 Repeat this process for any other expenses that got miscategorized as income.
When you're finished scroll up to the top of the report and click on the "Back to report summary" link.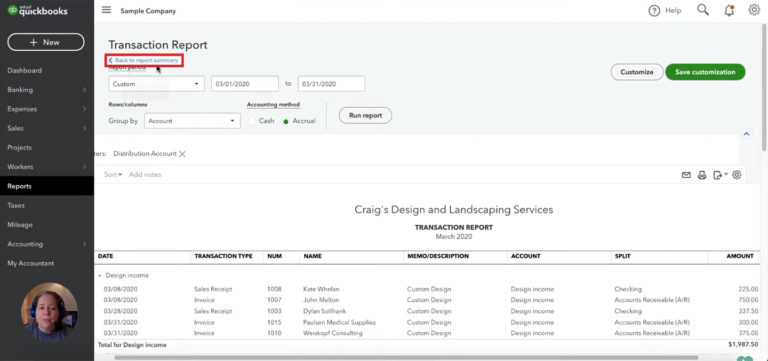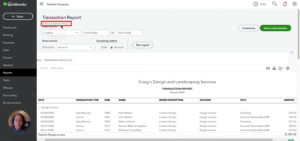 You can now check the rest of your Profit and Loss report like we did in part two.
Here's an example of an expense that looks suspicious. I have over $900 in Maintenance and Repair for March but nothing for any other months.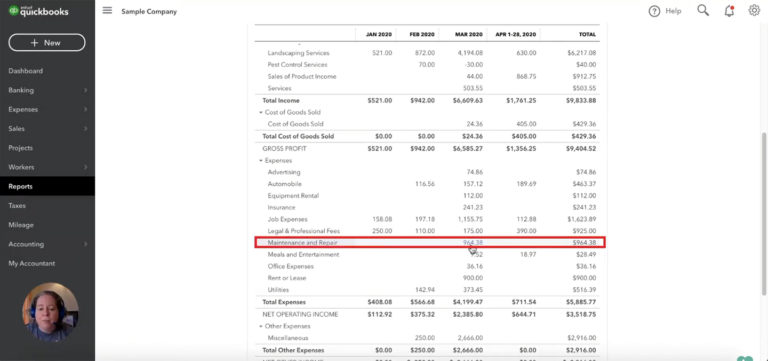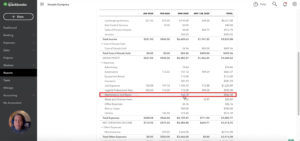 However, repairs don't happen often and I remember having equipment repaired in March. So I would skip this one.
I would double-check anything categorized as Miscellaneous. It's likely there's a more specific category for those transactions.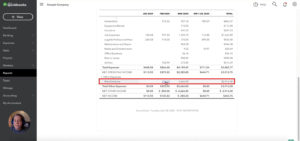 That's the basics of getting started with QuickBooks Online. Let's do a quick recap of the entire process from start to finish.
Getting Started With QuickBooks Online Recap
If you've just started your own book keeping in QuickBooks Online these are the steps I suggest you take:
There you have it. You now know how to enter your transactions, reconcile your accounts and fix any miscategorized transactions. 
If you'd like to watch me walk through the process in part three check out the video below:
Need some one on one QuickBooks assistance?