Have you ever needed to add an account to your chart of accounts in QuickBooks Online?
For the sake of this example, we're going to assume that we've realized that we've forgotten to add one of our accounts to the chart of accounts. We'll make that update and add a credit card to illustrate the process of rectifying this mistake.
We'll start off by logging into QuickBooks online and navigating to our chart of accounts. We get there by looking to the left hand navigation menu, hoving over "Accounting" and selecting "Chart of Accounts."
Once we're in our chart of accounts, we need to locate the new button in the upper right-hand side of the page.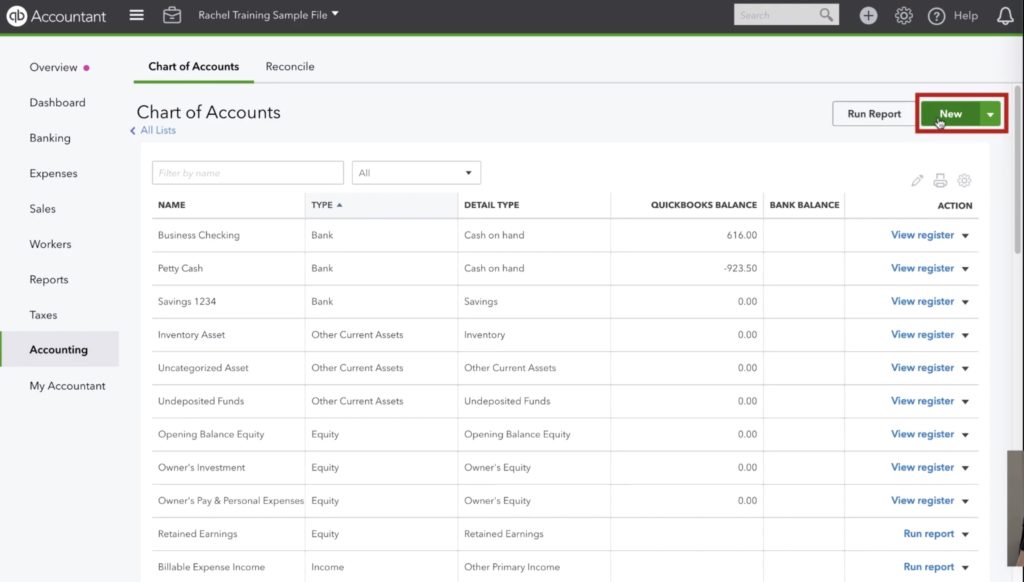 Clicking the green "New" button will allow us to add our new account on the next screen. This screen will include several fields for us to select and populate the account information, some of which are already filled out for us. Account Type needs to be changed to Credit Card from Bank, which is prefilled. In the name field, it will automatically populate the name Credit Card which is sort of useful but we can be more specific so that we can differentiate this account from other credit cards. We'll name this account Chase Visa. If we had more than one credit card with Chase, we might want to add the last four digits of the account number to the name. The rest of the default values are acceptable. We can now click save and close.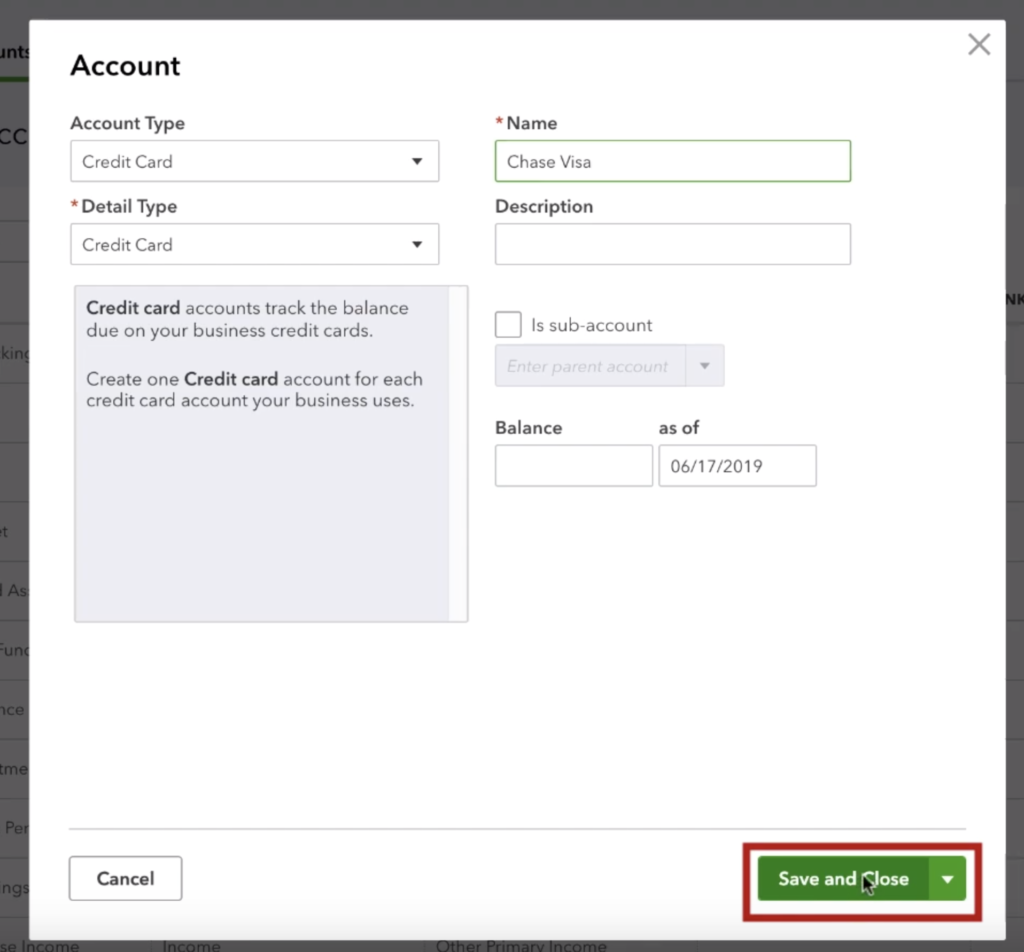 So now that we've updated our QuickBooks with this new account, it can be seen in our Chart of Accounts. We only want to do this with the accounts we use for business. If Chase Visa was a personal credit card, we do not want to add it here.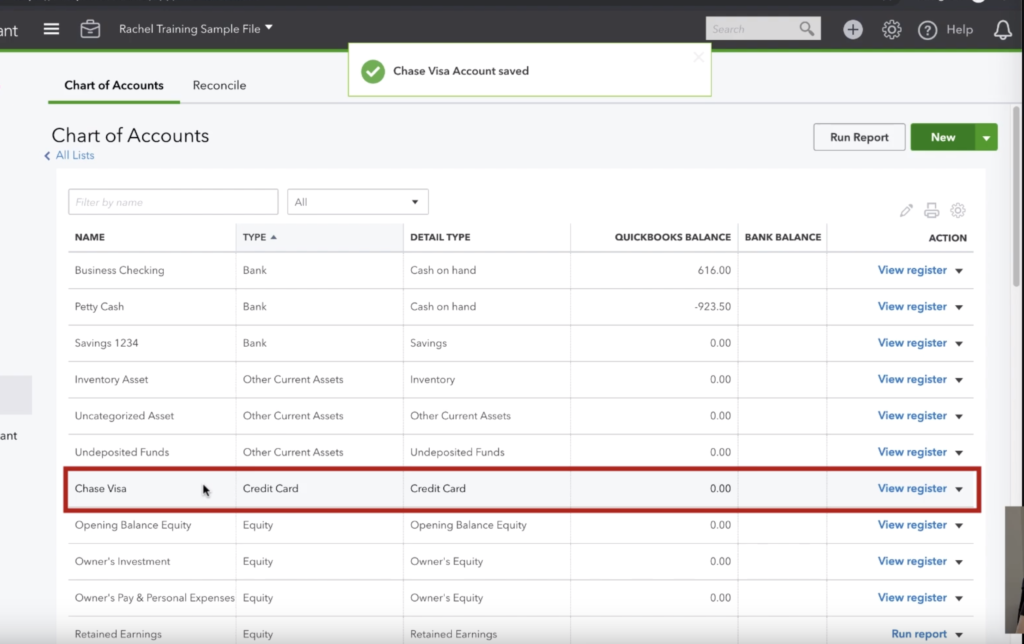 As you can see, adding an account into your Chart of Accounts is quick and easy. Be sure to know how to classify your account and what to name it to avoid ambiguity and you will have no problems at all.
If you would like to see a video walk-through of this, check out our video below.