Relax, we've got your books covered.
Your bookkeeping Journey
Starts here...
From "I want to learn QuickBooks" to "I need someone to handle my bookkeeping"...we have an option for you.
Want to learn QuickBooks at your own pace? From basics to mastery, we've got a course for you.
Need some one-on-one live, custom virtual training?
Heck no! I don't want to do it- that's what I need you for! 
QuickBooks Online Courses
Don't let the complexities of bookkeeping intimidate you. With our courses, you'll not only learn to navigate QuickBooks, but you'll also master it. Seize control of your finances, gain valuable insights, and elevate your financial management skills.
Custom Bookkeeping and Software Training
One-on-one virtual training that empowers you with all the knowledge necessary to use small business accounting software such as QuickBooks Desktop, QuickBooks Online, Xero and FreshBooks.
Your all-in-one bookkeeping services. From budgeting to filing end closing reports.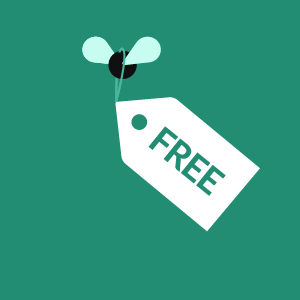 Not sure exactly what you need?
No worries! We can help you with that, too.
What Gentle Frog clients are saying
Miss Rachel is very nice and understanding. She will help you with anything you need. So set up an appointment with her!
stephanie Babb
2023-11-14
I have used her video in some tough situations to help me with my client's. She us an amazing person
Thank you for your patience and helping me resolve my QB online issues! Feeling relieved and happy to know I can reach out to a knowledgeable company.
Samantha Roshannon
2023-11-08
I can not say enough good things about Rachel! I consider her a mentor and often use her custom training solutions to help me when I am stuck with a client's books. Rachel always creates a warm and inviting environment so you never feel "dumb" about asking questions. I would highly recommend if you are considering using her services! You will not be disappointed! Plus, you can tell from the first time meeting her she is a genuinely good human!!
Rachel is an incredibly adroit and capable QuickBooks expert. Her mastery of QuickBooks is second to none, and she is also an excellent teacher. Rachel is able to help businesses of all sizes and industries get the most out of QuickBooks. She is also able to teach others how to use QuickBooks effectively, even if they have no prior accounting experience. If you are looking for a QuickBooks expert who can help you take your business to the next level, I highly recommend Rachel. She is the best in the business! Here are some specific examples of Rachel's skills and expertise: Rachel has a deep understanding of all aspects of QuickBooks, including both Online and Desktop versions. Rachel is able to set up and customize QuickBooks for businesses of all sizes and industries. Rachel is an expert at helping businesses implement best practices for QuickBooks use. Rachel is a gifted teacher and communicator. She is able to explain complex QuickBooks concepts in a way that is easy to understand. Rachel is reliable, efficient, and always goes the extra mile to help her clients succeed. I am confident that Rachel would be a valuable asset to any business that is looking to improve its QuickBooks use.
Rachel is always so helpful. Whenever I have questions about QuickBooks Online or general bookkeeping questions, she is always right there to answer them in a way that is clear and concise. I love how she teaches and her friendly personality is always warm and welcoming. Absolutely recommend her to anyone who is just lost and needs guidance with QBO.
Rachel solved my Reconcile problem in less than 30 minutes after I had spent more than 20 hours over 2 weeks span talking to multiple QuickBooks specialists with no success. I have been a happy client of Gentle Frog since Jan. 2023, and the only reason that I didn't book with Rachel before talking to QB specialist is that I couldn't find an appointment sooner that 10 days. Now, I regret not waiting the 10 days and have Rachel save me time, stress and effort. I deleted QB ph. # and will always have Rachel as my first & only resort.
wendy gottesman
2023-07-28
really helpful...easy to sign up for half hour tutoring session. helped save me hours of trying to figure it out
When it comes to training, Rachel is an absolute gem. She radiates positivity and creates a warm and caring atmosphere. She is incredibly patient, a great listener, and always there to offer support. What sets her apart is her ability to explain things in a clear and simple manner. If you're struggling to grasp a concept, Rachel's creativity kicks in, and she comes up with fun and engaging ways to help you understand. It's like having a personal guide who walks you through every step, making the training experience both enjoyable and easy to follow.
Scott McElhaney
2023-06-30
I scheduled a call with Rachel to help me with a nagging issue I was experiencing and couldn't figure out myself. She listened to me for ten minutes while I explained what I was doing and why I was doing it. It took her about five seconds to figure out the tweak I needed to get this done correctly. I wasn't doing it wrong, it was more I was doing it the long way. No matter how many YouTube videos I tried to watch none got me through this like Rachel's real-world experience. She spent some great quality time taking me through the process step by step so I could not only perform it, but document it for my records. I would recommend if you have any QuickBooks questions, go to Rachel and her team for the answers.