A really common misstep people make when using QuickBooks Online is to accidentally record bills as both a bill and an expense. 
In this tutorial, you'll learn how to fix this so your books are correct.
Quick Instructions:
Open the Expense
Click the Add link to the right to convert the Expense to a Bill Payment
Click the Save and Close button
Keep reading for a complete walkthrough with screenshots:
Fixing Bills Entered as Expenses
Here's an example where I have a Hubdoc bill that was also entered as an expense: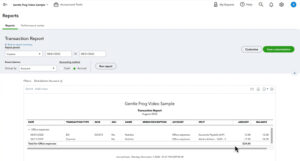 In this example, I noticed Office Expenses was too high in my Profit and Loss. I clicked on Office Expenses to view the Transaction Report above.
To fix this I can click on the expense in the Transaction Report.
In the upper right corner of the Expense click the Add link. 
This will replace the expense with a Bill Payment. From here, click the Save and Close button.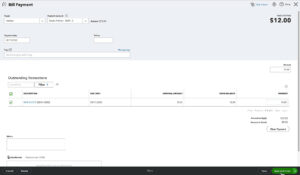 Another way you might find a bill entered as an expense is to click Expenses -> Vendors in the left side menu.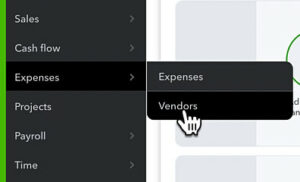 Click on or search for a vendor and in the expenses list you'll see the bill & expense.
Here's my Hubdoc example: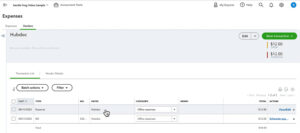 Like above, click on the expense. Click Add to convert it to a Bill Payment, then click Save and Close.
Here you can see an example where that's been done and I now have a Bill and Bill Payment.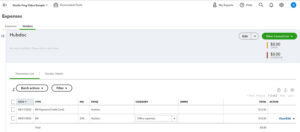 You now know how to fix a bill entered as both a bill and expense in QuickBooks Online.
☕ If you found this helpful you can say "thanks" by buying me a coffee… https://www.buymeacoffee.com/gentlefrog
Below are videos if you prefer to watch a walkthrough.
If you have any questions about fixing errors like this in QuickBooks Online click the green button below to schedule a free consultation.