Have you ever needed to open more than one QuickBooks Online account?
It might seem impossible but it's actually really easy if you use different Chrome profiles.
Quick Instructions:
Open the Chrome Browser
Click your profile icon in the upper right corner
Click + Add
Click Continue without an account
Name your new profile
Pick a color scheme
Click Done
Open different QuickBooks accounts in the different Chrome profiles
Keep reading for a complete walkthrough with screenshots:
Add a New Chrome Profile
You'll need to use the Chrome Browser to do this trick. 
With the browser open you'll see a little icon in the upper right corner next to three verticle dots. That's your profile icon.
Click on that icon to open the menu. At the bottom of the menu click + Add.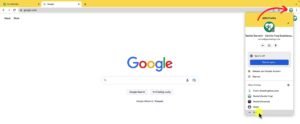 This will allow you to create a new Chrome profile.
I suggest doing this without an account. That way you don't need to create a new Gmail account or link a Gmail account. It's just a profile used to log in to QuickBooks.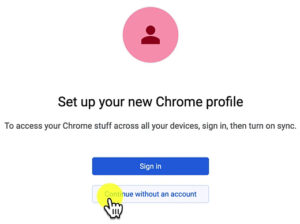 You can customize your new profile with a name/label and color theme. 
I suggest giving this new profile a recognizable name.
A common use for this is anyone that has more than one business. For my clients, I suggest they give the profile a business name and give it a color scheme that matches that business.
Otherwise, I like to use something simple like "QuickBooks Profile #2."
When you're ready click the Done button in the lower right corner.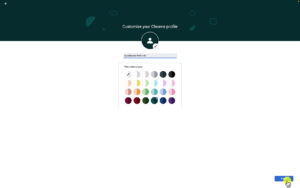 You've now created your new Chrome profile. 
Open Multiple QBO Accounts
You can now open two Chrome Browser windows. Log in to your original Chrome profile in one and your new Chrome profile in the other.
You'll be able to can log into a QuickBooks account in one browser and a different QuickBooks account in the other browser.
Here's an example where I have the QuickBooks account I use for making videos on the right and the Craig's Landscaping test drive account on the left.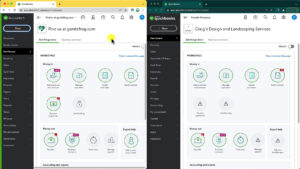 That's it! You now know how to open multiple QuickBooks Online accounts using multiple Chrome profiles.
This comes in really handy if you have multiple businesses. If you're a bookkeeper who needs to have multiple clients' accounts open. Or, if you're new to QuickBooks Online and want to test stuff in Craig's Landscaping before doing it in your own QuickBooks account.
☕ If you found this helpful you can say "thanks" by buying me a coffee… https://www.buymeacoffee.com/gentlefrog
Below is a video if you prefer to watch a walkthrough.
If you have you need any help with QuickBooks Online click the green button below to schedule a free consultation.