Have you ever wondered how to review your Profit and Loss on a monthly basis in QuickBooks Online? In this blog post, I will outline how that can be accomplished.
The first step in this tutorial is to locate the QuickBooks Online test drive sample file. To provide a little background, QuickBooks Online makes a sample file available to the general public without having to create an account. It's a full working file that one can access and use for this tutorial. The only caveat is that nothing is saved once you exit the browser. So don't expect to be able to make changes and view them at a later date.
The easiest way to access the file is by going to Google and searching for "QuickBooks Online Test Drive." One of the first links that show up, if not the first link , will be "Test Drive – QuickBooks Online – Intuit."
Once you click the "Test Drive" link, you will be brought to the sample QuickBooks Online account. The account dashboard will look like this: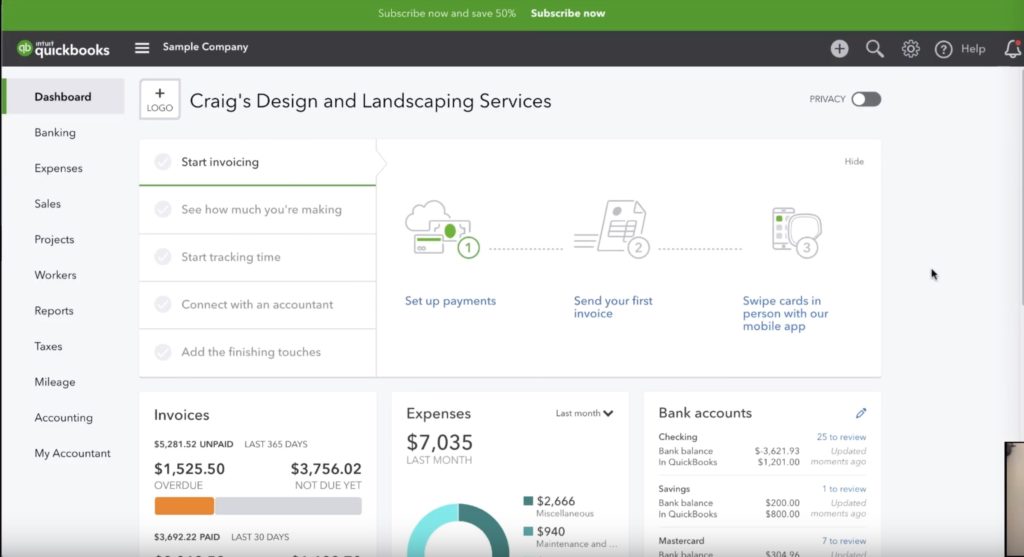 Now that we're in the dashboard, you will see a navigation menu on the left hand side. The seventh item down is labled "Reports." Click on Reports.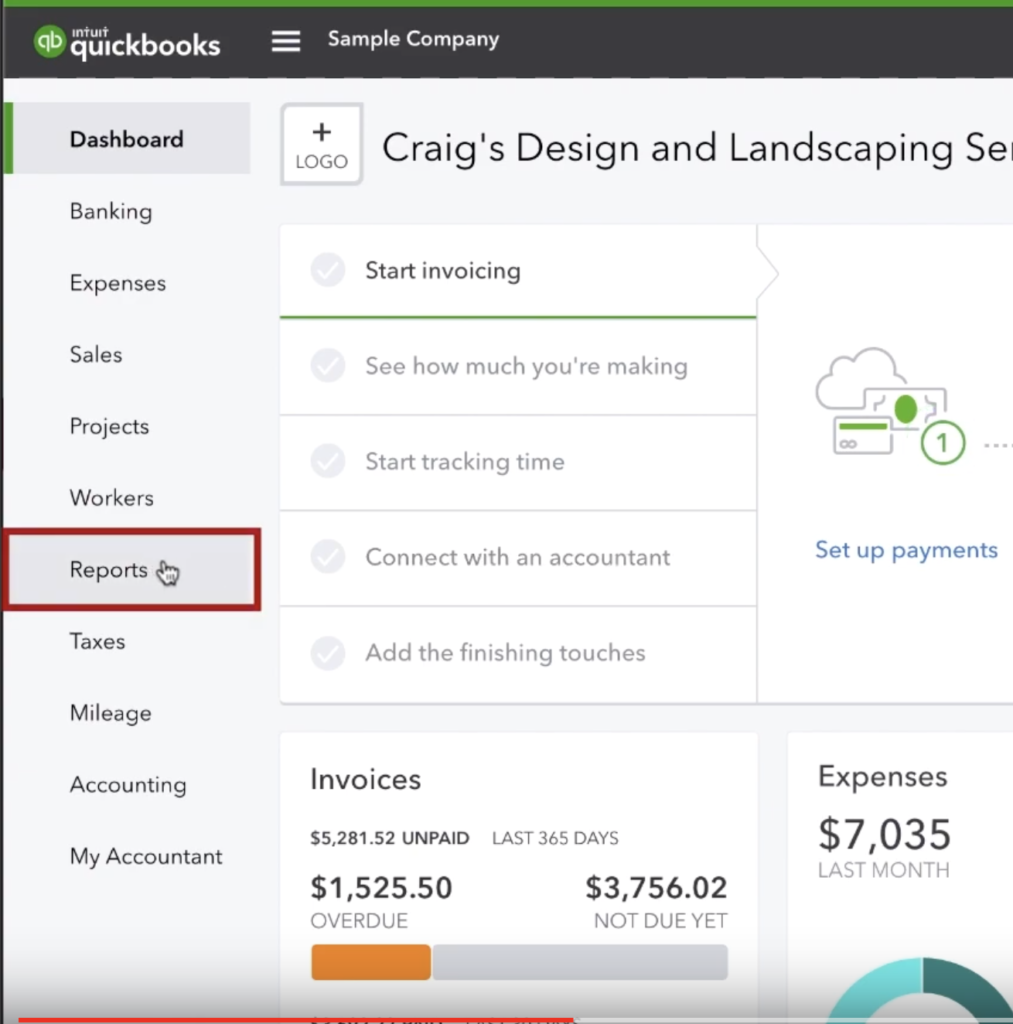 On the Reports screen, you will be presented with a list of options to choose from. The options get categorized in a few different ways. The first category you will see is "favorites." You'll often times see the "Profit and Loss" report as an available option in the "favorites" category. But if it is not there, you can scroll down and see "Business Overview." The selections are organized alphabetically so scroll down until you see "profit and loss" and click it.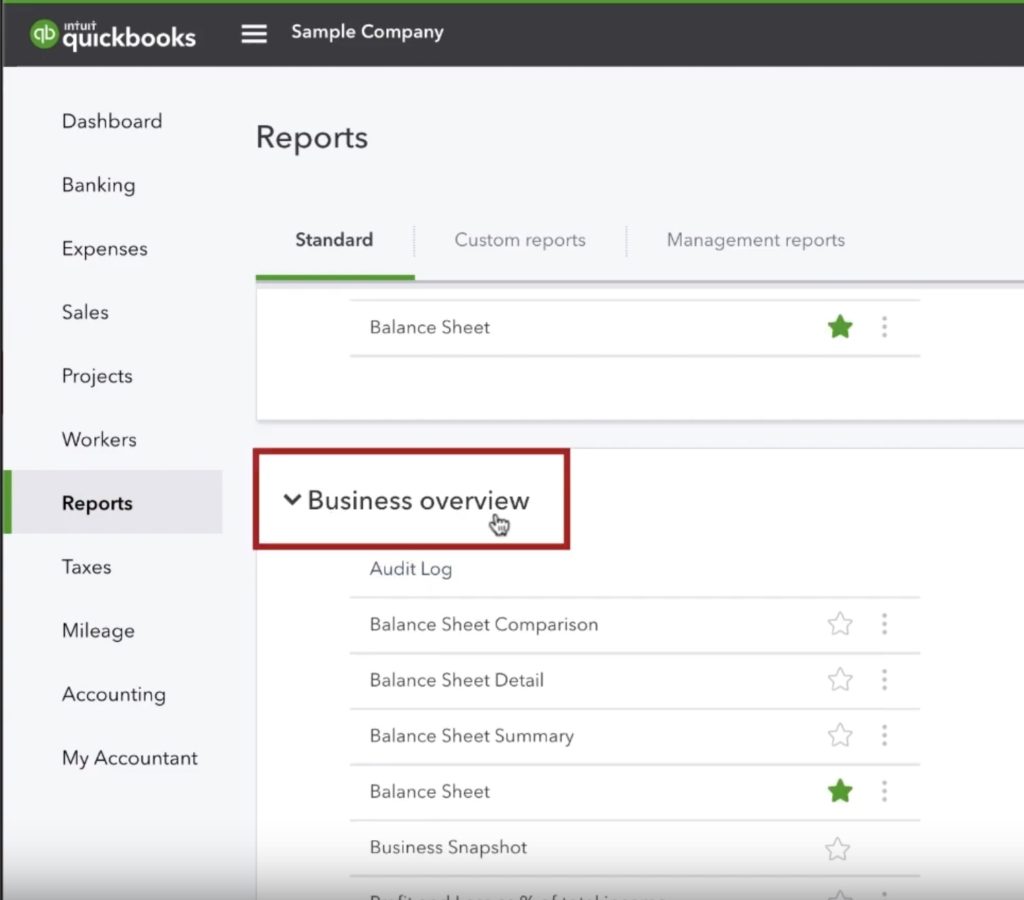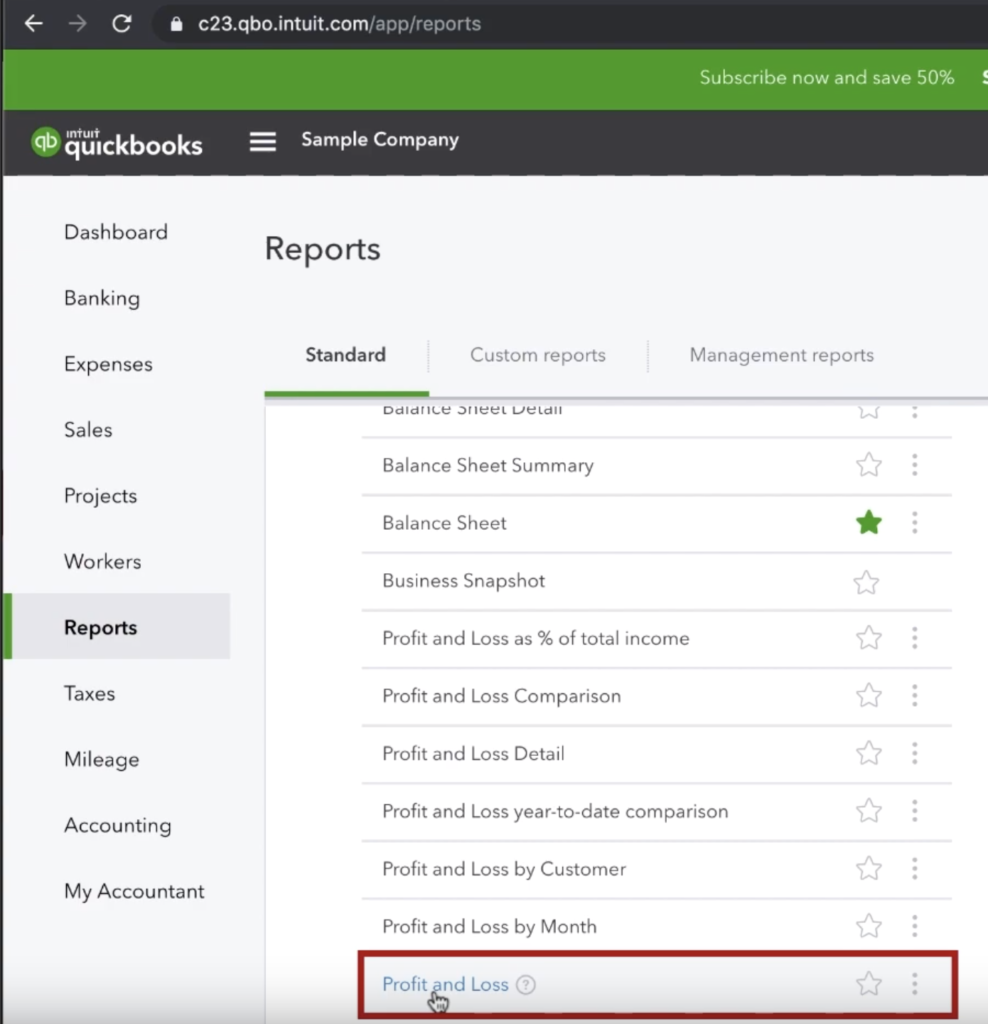 On the next screen, we'll have some options to choose from. We will be able to see our Profit and Loss report but the time frame will be from the beginning of January until now. What we want to see is a break down with multiple columns, one for each month. To achieve this, we look at the choices at the top of the screen and look for "Display columns by." That will currently be configured as "total only" but we want to change it to "months." Once months is selected as an option, click run report on the right hand side.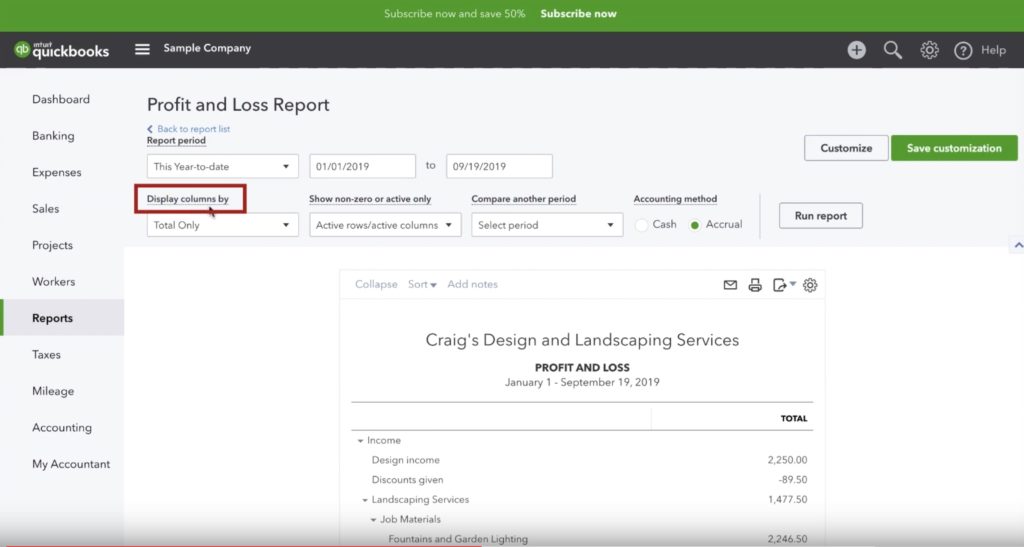 Running that report will transform your "total only" report into this: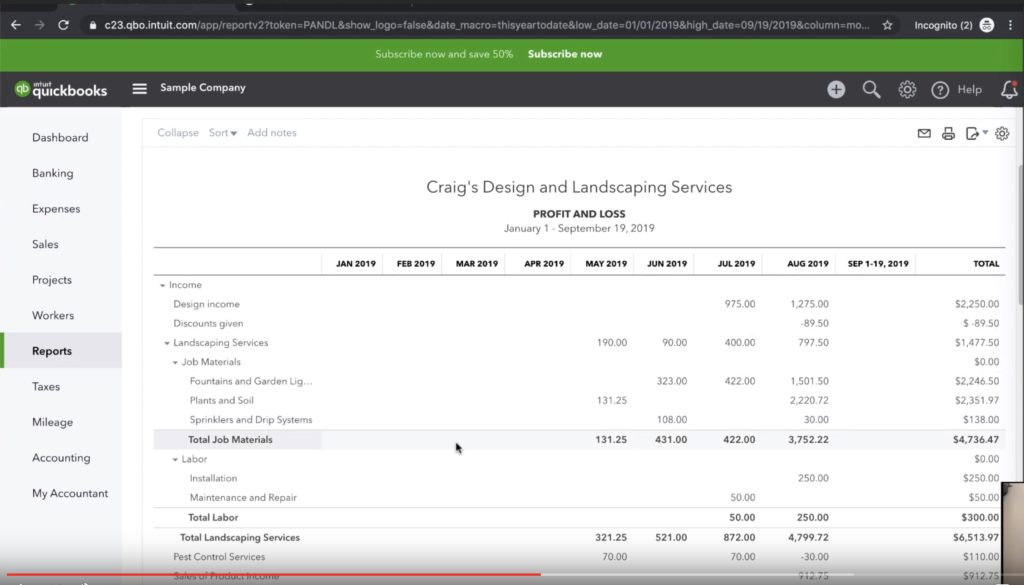 We can now see the profit and loss month over month. You might be asking yourself why this is a useful thing to do. The answer to that is we can use this monthly report to detect anomolies. Have a look at the image below. Rent might be a monthly expense, it might be an annual expense, it might be a quarterly expense. You will know your business and when you should or shouldn't expect to be paying such a bill. If you're a bookkeeper coming into a file and see this, it might be a good idea to investigate a little deeper and ask your client "hey, when do you usually pay rent? How much is it? And how often do you pay?"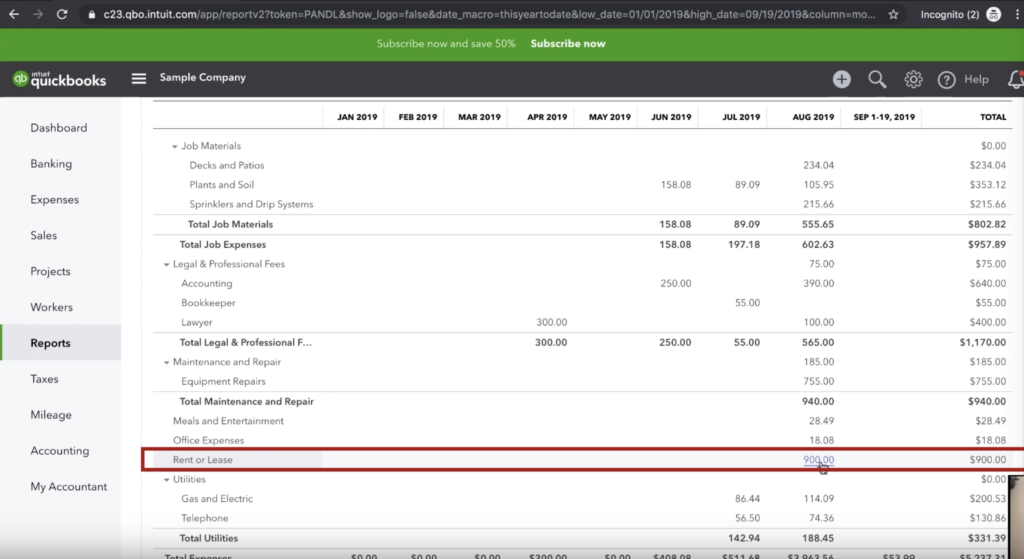 This report can also be used to project profit and loss. Our example here is Craig's Design and Landscape Services. This business, as with most landscaping companies is going to be a seasonal business. This report may be able to help us identify where our slow season begins and end by seeing upticks or downticks in income.
So there you have it. Now you know how to change your Profit and Loss statement so that it displays monthly totals rather than lumping all your records together. You know the benefits of doing so and how we can use a monthly report to our advantage as bookkeepers.
If you would like to see a video tutorial on this topic, please see the video below.