Would you like to know how to identify errors in your bank balance in QuickBooks Online?
In QuickBooks Online, we will have multiple balances for an account. Your bank will feed in a balance and your QuickBooks account should match that balance for the account. Today, I want to explain some strategies on finding the causes of these discrepencies. I will be using the QuickBooks Online Test Drive file which you can find here.
Have a look at the figure below. You will see our checking account will have a number fed in from our checking account. That number is $-3,621.93. In the register, we have a totally different number of $-652.45. Next to the bottom number, there is a green check mark which indicates that there isn't anything left to enter. Unless I have a bunch of outstanding checks, these two numbers should be the same. This is an indication that there is data in our quickbooks file that is not in our bank.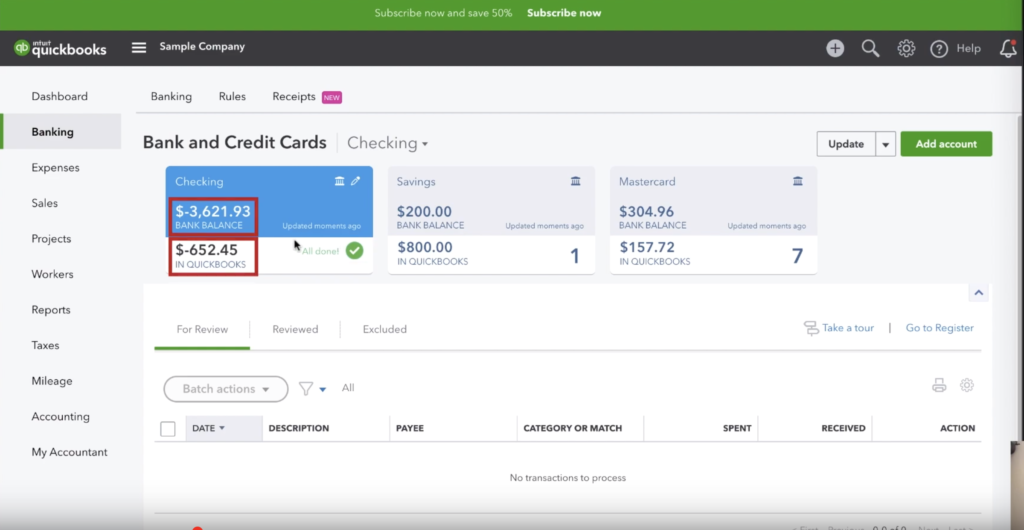 The first step in diagnosing this issue will be to check out our register for our checking account. To do that, we click on the blue hyperlink that says "Go to Register" on the right side of our banking screen.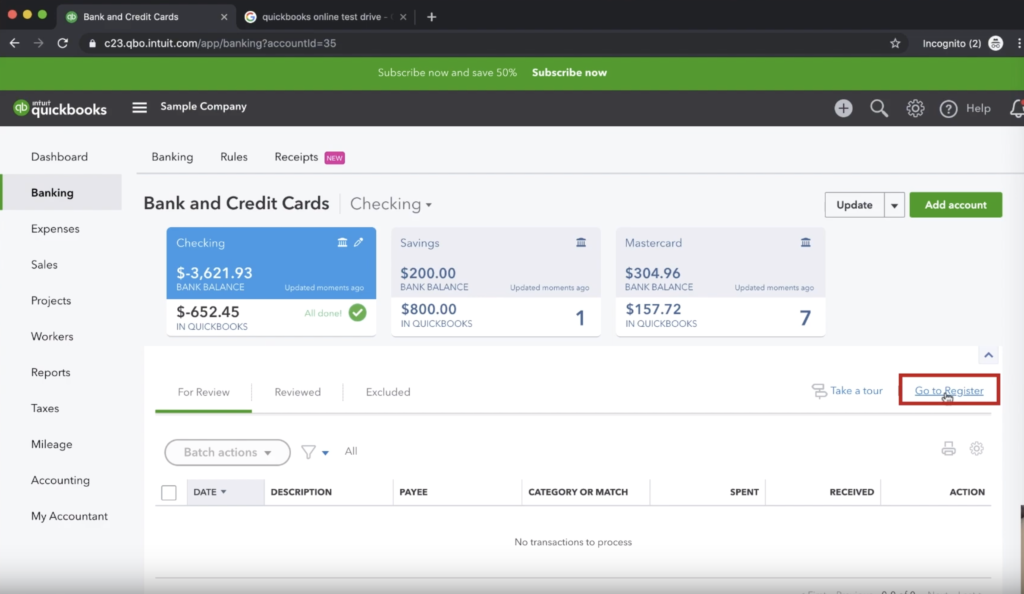 Once we are in the register, we are going to ask ourselves if there are any old transactions that didn't reconcile. To do this, navigate to the upper left hand corner of our transactions and click on the funnel filter icon.
When we click on the funnel filter, it will expand a number of options. We want to filter the transactions to only display items that are not reconciled. To do this, click the drop down menu under "reconcile status" and filter for "not reconciled." Once that's selected, click apply.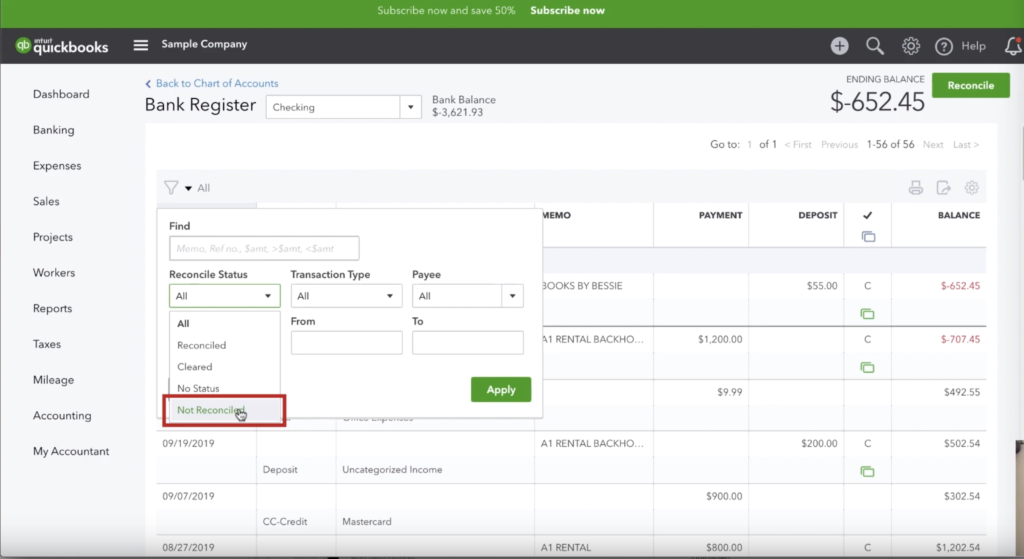 So now we have a list of a number of unreconciled transactions. We can go down one by one and begin asking ourselves questions about these transactions that might shed some light on how they could be throwing our balances off.
Let's have a look at this transaction from Cool Cars. The transaction was for $900 and it is marked as services. We know that this is possibly a duplicate transaction because we have another transaction from Bills Windsurf Shop and their payment was made against their accounts receivable. So it's little incongruencies like this that can help us do our detective work as to why things may have been incorrectly recorded.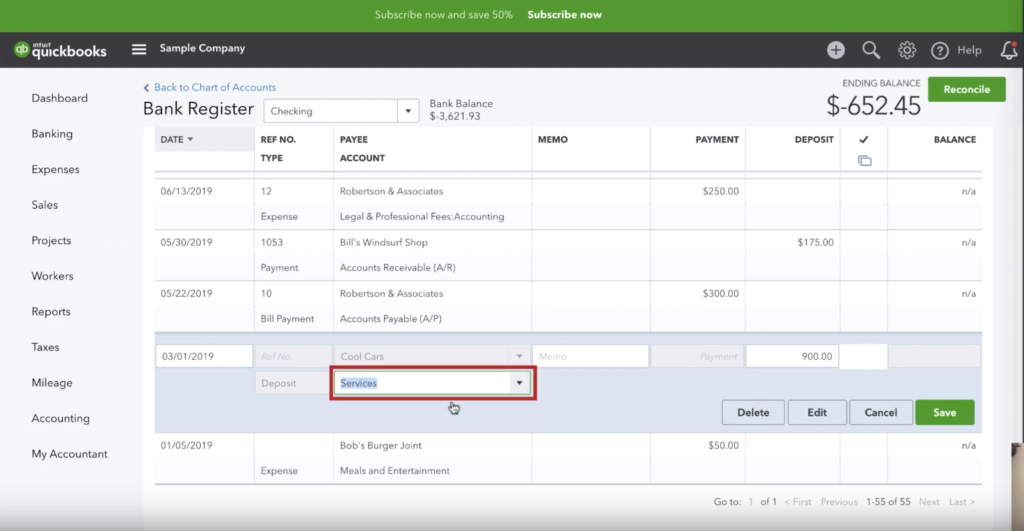 And now on to our Robertson and Associates Transaction. This was a check written in May. It looks a little strange that they have not cashed it yet. This situation might be a trigger for us to contact them again and ask if they received the check or if they need us to send a replacement. It is also a good time for us to go through the recorders and confirm that we didn't record it twice.
A big portion of what we're doing here is to simply go through our transactions and ask questions about the ones that have not been reconciled. We're looking for little clues as to why something is still in there and might be throwing off our totals.
If you would like to see a video tutorial on how to do this in QuickBooks online, please see the embedded video below.