Corporate credit cards allow you to have many physical cards under one main card account. These cards are given to employees to pay for business expenses.
If this is your situation stop reading this article and instead read: How to Enter a Corporate Credit Card With Cardholder Accounts Into QuickBooks Online.
If you're a small business owner, like me, and have only one physical card it can still be confusing. Do you add the main card account, the physical card, or both to QuickBooks?
Which Card To Connect To QuickBooks
You only need to connect your physical card to QuickBooks Online.
This is the card that has all the individual charges. Which is what you want to organize and track.
Here's an example where you can see the physical card has individual transactions that you can categorize: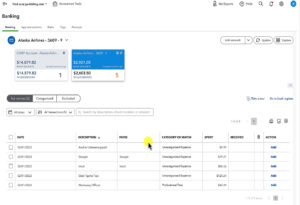 If you connect the main card account it will only import payments made to the credit card. 
Here is and example of the main card account which only imports payments:
These payments are tracked by whichever method you use to pay your credit card. For me, it's a checking account.
If you have already connected both it's not a big deal. You can easily disconnect the main card. 
To do this click the pencil in the upper right of the card's tile.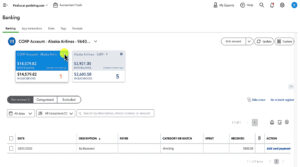 Click Edit account info.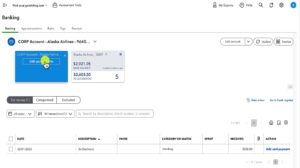 Check the Disconnect this account on save box. Click Save and close.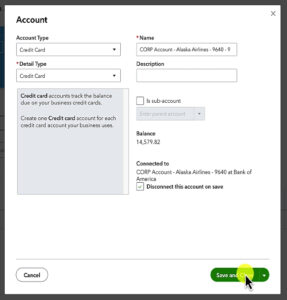 ☕ If you found this helpful you can say "thanks" by buying me a coffee… https://www.buymeacoffee.com/gentlefrog
If you have questions about connecting corporate credit cards to QuickBooks Online click the green button below to schedule a free consultation.