You don't have to struggle with your numbers.
 Transform bookkeeping chaos into organized financial data you can trust.
Not sure if all of your numbers are right in QuickBooks? We've got your back with a free course to help you know what to check and how.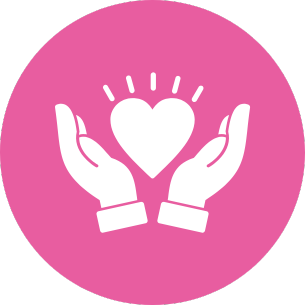 Kind, non-judgemental advice and expertise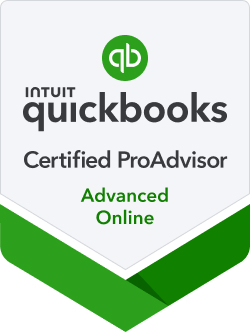 QuickBooks Online Advanced Certified ProAdvisor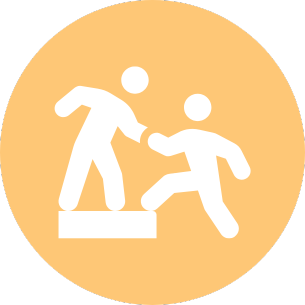 Running a business is hard enough.
Without the expertise and guidance of a bookkeeping and QuickBooks expert, it's easy to …
"I recently had the pleasure of working with Rachael from Gentle Frog Custom QuickBooks Training, and I couldn't be happier with the experience. Rachael was extremely knowledgeable, professional, and patient as we navigated though my list of questions. She took the time to understand my needs and preferences, and found a way to answer my questions so I could understand. I highly recommend Rachael from Gentle Frog Custom QuickBooks Training for anyone looking for guidance when using QuickBooks online!"
Rachel is very knowledgeable and accommodating. I can feel her passion in helping people. Thank you so much for all your help.
Giuliana Venables
2023-05-12
Rachel is fabulous. A wealth of knowledge and extremely resourceful. Most impressive was her desire to help others in any way she possibly can. She extended herself selflessly to help me in my business formation and brainstorming systems to put in place so I could focus on my work. Super intelligent, organized, efficient, and generous!
Annika Hampton
2023-05-10
Rachel is AMAZING! She has the ability to explain intricate things in a way, anyone can understand. Her knowledge and patience is unmatched. She is truly invaluable!
Rachel is incredibly knowledgeable and efficient. She's rescued me and my team from multiple sticky bookkeeping situations in just minutes, saving us countless hours of guessing and poking around Quickbooks. I appreciate that she's a true teacher - instead of just solving problems, she always makes sure that we understand how to manage those scenarios for ourselves moving forward.
Excellent Service! I recently encountered a challenge with a file and reached out to Gentle Frog Bookkeeping for assistance. I am thrilled to share that their service was exceptional! Rachel Barnett promptly responded to my inquiry and helped me with the issue with impressive speed. What amazed me the most was Rachel's positive attitude and sense of humor, which made the entire process enjoyable despite the potential stress. She is a true professional who goes above and beyond to provide reliable and efficient bookkeeping assistance. I highly recommend Gentle Frog Bookkeeping to anyone in need of excellent customer service and bookkeeping. Thank you Rachel for your outstanding support and for making a potentially challenging experience a breeze!
Reached out to GENTLE FROG for Quickbooks training and after the "Meet and Greet" consultation we purchased a bundle package that I refer to as "Gentle Frog University". The best money ever spent on accounting training hands down! All of the GENTLE FROG advisors were patient and made me feel empowered as a bookkeeper transitioning to this particular accounting software. I was able to create my own library with the videos that were recorded during each session to refer back to as needed. Rachel, Ericka and Varonica helped me get up to speed quickly. I'm very grateful for all of their encouragement and reccommended resources along the way. Many thanks to my GENTLE FROG Team.
Annie Ryan DiMeglio
2023-04-04
Thank you, Rachel Barnett from Gentle Frog Bookkeeping! My meeting with her was so great, she's so friendly and personable she made it a very comfortable learning environment. My question and problem was easily addressed with clear instructions on how to fix it. I'm transferring from QBDesktop to QBOnline and Rachel's videos have also helped me a bunch with the transition. Such a great resource, thanks again!
I absolutely adore Rachel at Gentle Frog! She's amazing, fast, efficient, so knowledgeable, and the best part is that she doesn't shame you for not knowing what you don't know! She really makes you feel like she is "on your side" in this wacky world of numbers that not all small business owners get. I appreciate being able to do "bite size" meetings, and the video recordings and notes/homework after are above and beyond. They really want you to succeed and they totally feel like a coach which I super appreciate! The scheduling is also super easy and convenient. 100000% Recommend (like I said, maybe numbers aren't totally my thing but I don't have to worry so much about that anymore!)
I highly recommend using Gentle Frog Bookkeeping and Custom Training. I recently transitioned to bookkeeping from another career. The internet makes it seem easy to be a bookkeeper, but if you care deeply and want to do it right, you absolutely need the help of an expert. Gentle Frog is that expert you can go to when you are stuck or scared. Knowing that I can turn to them for help, makes me feel like I can take on new clients and be successful.
We understand there is a lot to know as a small business owner. We're experts in bookkeeping so you don't have to be.
Our experienced team includes QuickBooks experts (basically next level awesome), and a Founder who has been a Top 100 QuickBooks ProAdvisor since 2020.
Not sure if all of your numbers are right in QuickBooks? We've got your back with a free course to help you know what to check and how.
The Gentle Frog Experience: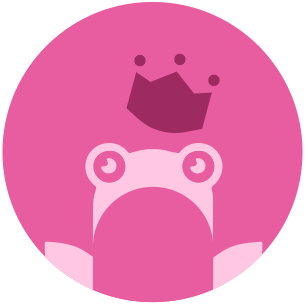 Be confident with your bookkeeping and learn tricks and tips that'll boost your capacity to make sound business decisions.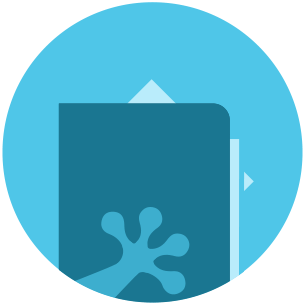 Organize Profit & Loss reports, invoices, and bank statements with ease.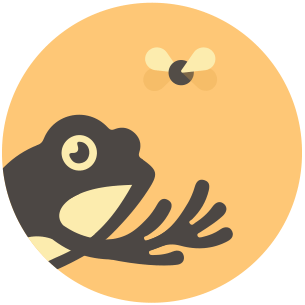 Gentle Frog offers courses as well as comprehensive and up-to-date QuickBooks training.

We want to hear and understand your business challenges.
Whether it's one to one coaching, one of our courses, or even bookkeeping done for you, we'll get to the root cause of where you need help and recommend the best solution.
You get to do a happy dance with a clear understanding of how to manage your books.
Get the bookkeeping support or training you need, and take the 'scary' out of bookkeeping.
At Gentle Frog, we know that you want to be confident that your books and numbers are right. In order to get there, you need to understand what to look for and how to know if they are accurate.

The problem is you know something is wrong… an account has the wrong balance or something doesn't add up. But you don't know what to do or where to start, which can be overwhelming -even frustrating.

We believe that no small business owner should feel stuck, scared, or embarrassed when it comes to understanding the numbers in their business.

We understand the anxiety that comes with not knowing if you are prepared when it comes to tax time and the frustration that comes with knowing something is wrong but not knowing how to fix it. This is why we are passionate about taking the "scary" out of bookkeeping as expert QuickBooks ProAdvisors.
Here's how we do it:
Schedule a chat.


Together we walk through your problem to identify the root cause and best solution for you- whether it's 1:1 training, one of our courses, or even bookkeeping done for you.


You get to do a happy dance and breathe a sigh of relief with a clear understanding of how to manage your books!


Schedule your chat today. And, in the meantime, stop struggling with your numbers. Take our free course and learn how to make sure your QuickBook numbers are right: QuickBooks Quality Check: Ensuring Your Numbers Add Up