What is a 1099?
When people refer to a 1099, they are making a reference to an IRS form. It is a record of income given to someone from a person or organization that they are not formally employed by. The 1099 serves as evidence of income paid to a specific taxpayer for a given year. Receiving a 1099 does not automatically mean taxes are due for the income reported on the form – individual circumstances will dictate the tax burden.
What are the different types of 1099s?
The different types of 1099s are listed below. As a business owner, you will be most likely to encounter the 1099-MISC and the 1099-K. The 1099 K is what you receive from your merchant processing company if you accept credit cards. And a 1099-MISC will typically be seen by those doing contract or freelance work. So if you're a freelance graphic designer or writer, expect to become familiar with the 1099-MISC.
1099-A

1099-B

1099-C

1099-CAP

1099-DIV

1099-G

1099-H

1099-INT

1099-K

1099-LTC

1099-MISC

1099-OID

1099-PATR

1099-Q

1099-R

1099-SA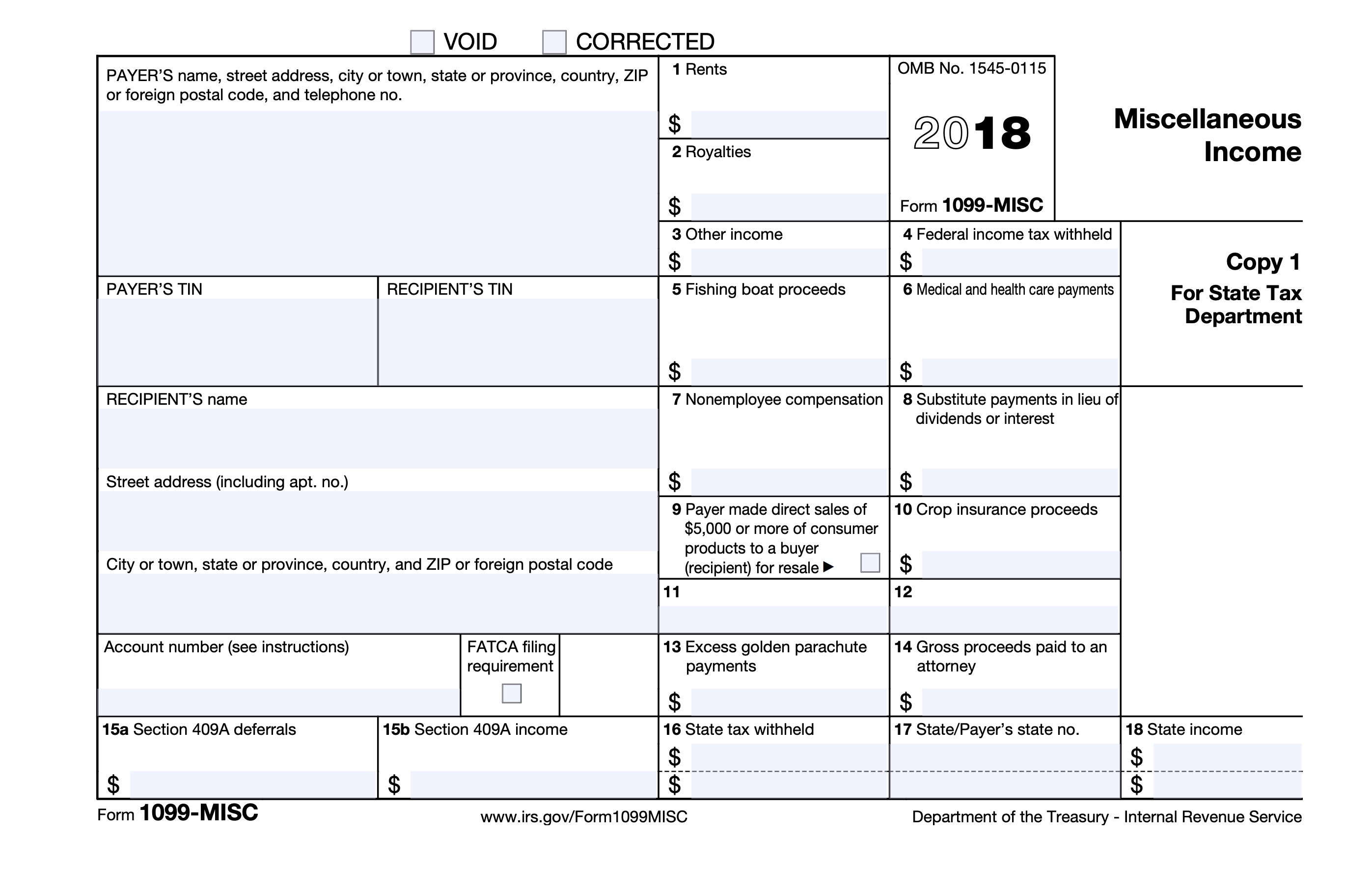 The role of the W9
The W9 is a Request for Taxpayer ID Number and Certification. This is a formal document used to transmit tax information from the payee to the payer. The important part of this document is that it contains the Taxpayer Identification Number (either SSN or EIN). Be sure to submit this document to any employee you wish to send a 1099 or if you're an employee, make sure you've filled one out for your employer.
Compliance
The IRS imposes strict rules and penalties on improperly filed 1099s or intentionally disregarded submissions. The below chart shows the fines published by the IRS for Small businesses with gross annual receipts under $5,000,000. For full details, please visit the IRS website here.
Time returns filed/furnished

Not more than 30 days late

31 days late – August 1

After August 1 or Not at All

Intentional Disregard

Due 01-01-2020

thru 12-31-2020

$50 per return or statement –

$194,500* maximum

$110 *per return or statement –

$556,500* maximum

$270* per return or statement –

$1,113,000* maximum

$550* per return or statement –

No limitation

Due 01-01-2019

thru 12-31-2019

$50 per return or statement –

$191,000* maximum

$100 per return or statement –

$545,500* maximum

$270* per return or statement –

$1,091,500* maximum

$540* per return or statement –

No limitation
Who is required to file a 1099? 
As with many government rules and regulations, ignorance of the law is never a valid argument. It is incumbent upon the business or business owner to properly follow the law and the IRS is no stranger to shifting as much of that burden on to a business as possible. On the IRS's website, it states "If you made or received a payment during the calendar year as a small business or self-employed (individual), you are most likely required to file an information return to the IRS."
How Gentle Frog Can Help.
Gentle Frog offers a service to review your QuickBooks file and identify who might require a 1099. This whole process only takes about 30 minutes. We use a 3rd party service to issue 1099s called Tax1099 and we can guide you through the entire process.