Have you ever needed to add a user in QuickBooks Online? In this blog post, I'll show you how to send an invite out so that a new user can access your company file.
The first step is to locate the gear in your dashboard. It will be in the upper right-hand corner of the screen.
Once you locate and click on the gear, a menu will pop up that has a few different links. The one we're interested in is the Manage Users link. You'll find the Manage Users link in the far right-hand column under the heading "Your Company".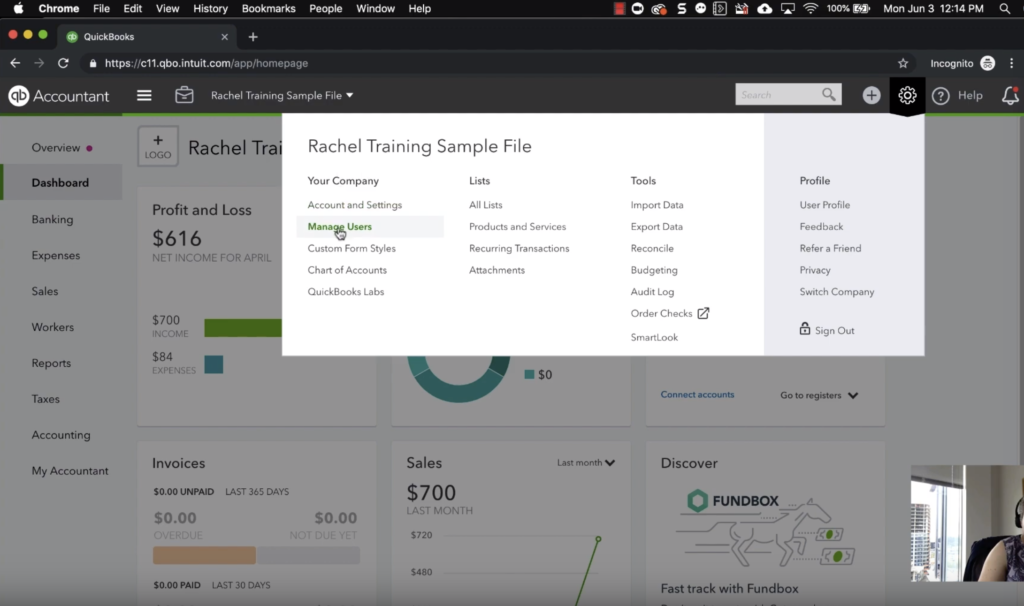 After clicking, Manage Users, you'll be brought to a new page that has two tabs. There is a tab for Users and a tab for Account Firms. We want to get to the Accounting Firms tab so we can click the button marked Invite. The Invite button is marked below with a red arrow.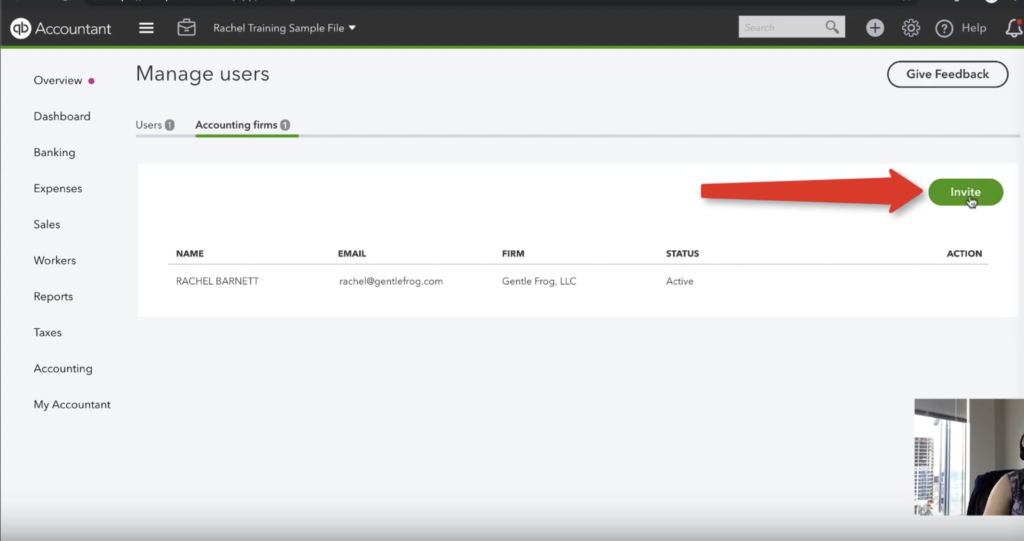 Next, we enter the First Name, Last Name, and Email for the individual we're adding. This will send an invitation to the email you enter. Once the email is received by the person you're sending it to, they can accept and access your accounting information.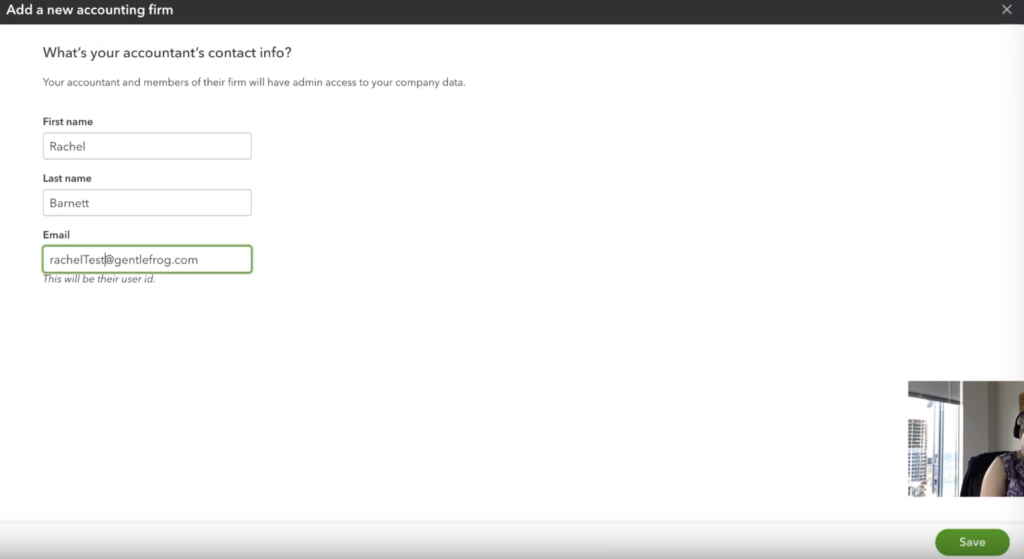 And lastly, click save and you will receive a friendly confirmation stating that your user has been invited.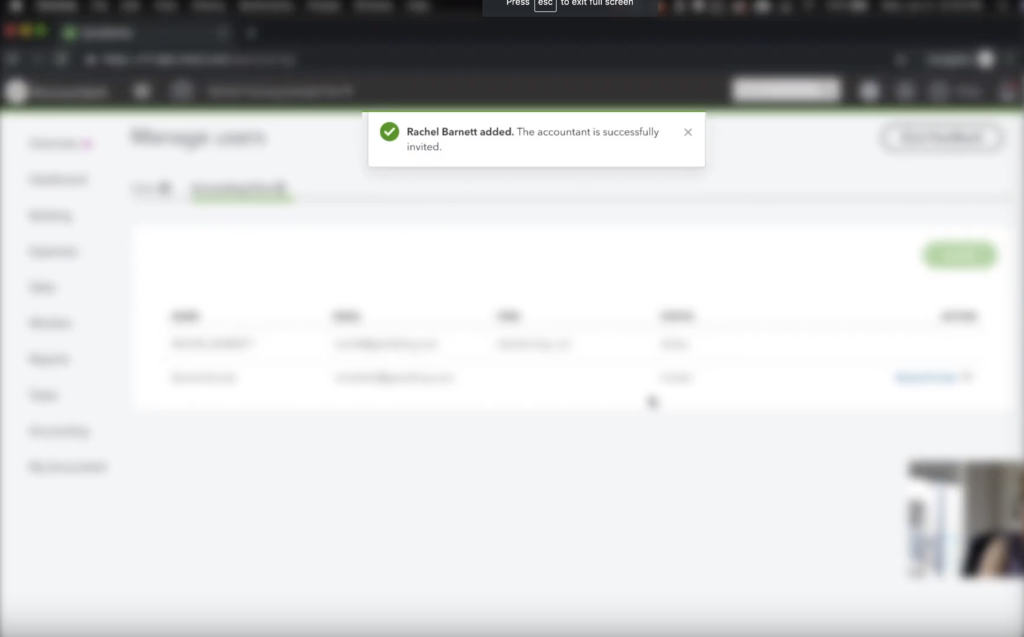 If you would like to see a video walkthrough of how to invite a user to QuickBooks Online, see the video below.