Xenett is QuickBooks Online review software that I've been using for years. It makes reviewing clients' QuickBooks files much faster and easier.
If you want to see an example I have a blog post about using
Xenett to add missing payee names
. Normally this process is super time-consuming, it's much faster with Xenett.
Xenett is a separate software that you link with QuickBooks files. But recently they released a Chrome extension,
XenettGO
. This extension allows you to use Xenett within QuickBooks. No more switching back and forth between QuickBooks and Xenett.
XenettGO Overview
Here's a quick overview of what you can do from within QuickBooks with XenettGo.
The Menu
XenettGo adds a menu across the top of QuickBooks.

The menu has links to different screens and a drop-down menu. The drop-down menu lets you edit the settings, invite users, and get to the regular Xenett.
Let's take a quick look at each of the pages.
Dash
This opens the client dashboard: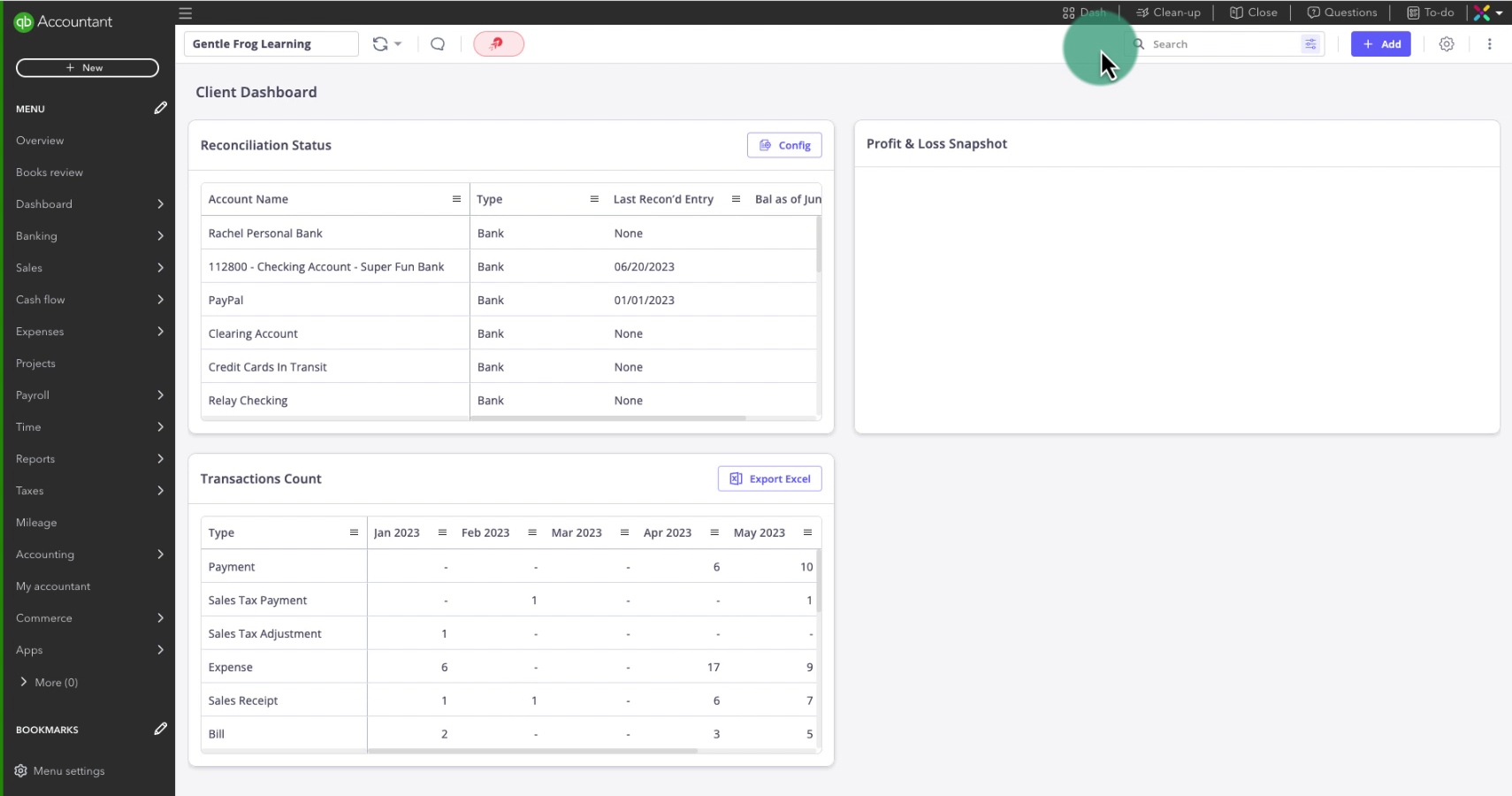 Clean-up
Clean-up Mode is where you go work on client clean-ups. You can change the dates for the clean-up on the left: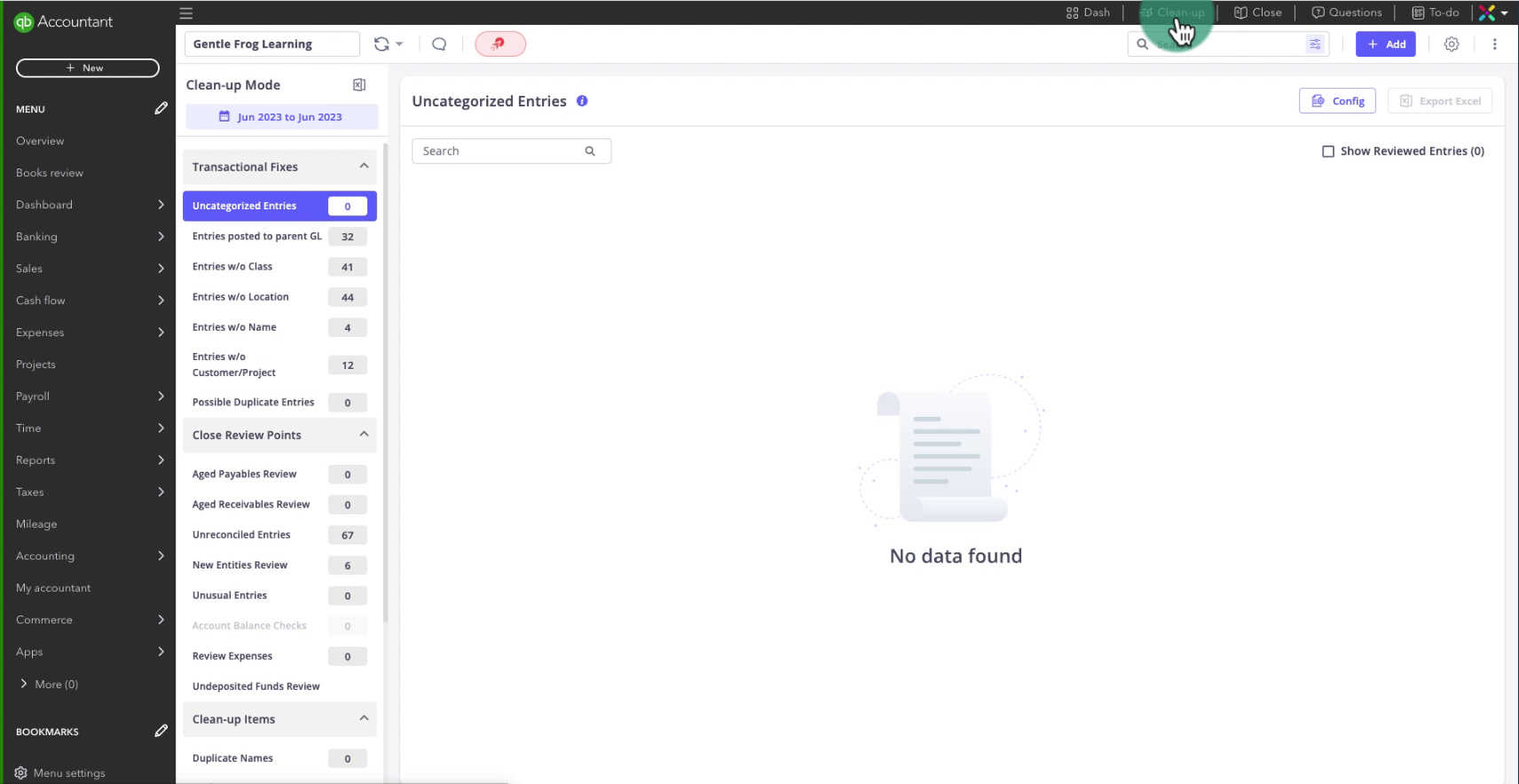 Close
The Close Mode screen helps you keep track of the tasks you need to do for closing clients' books: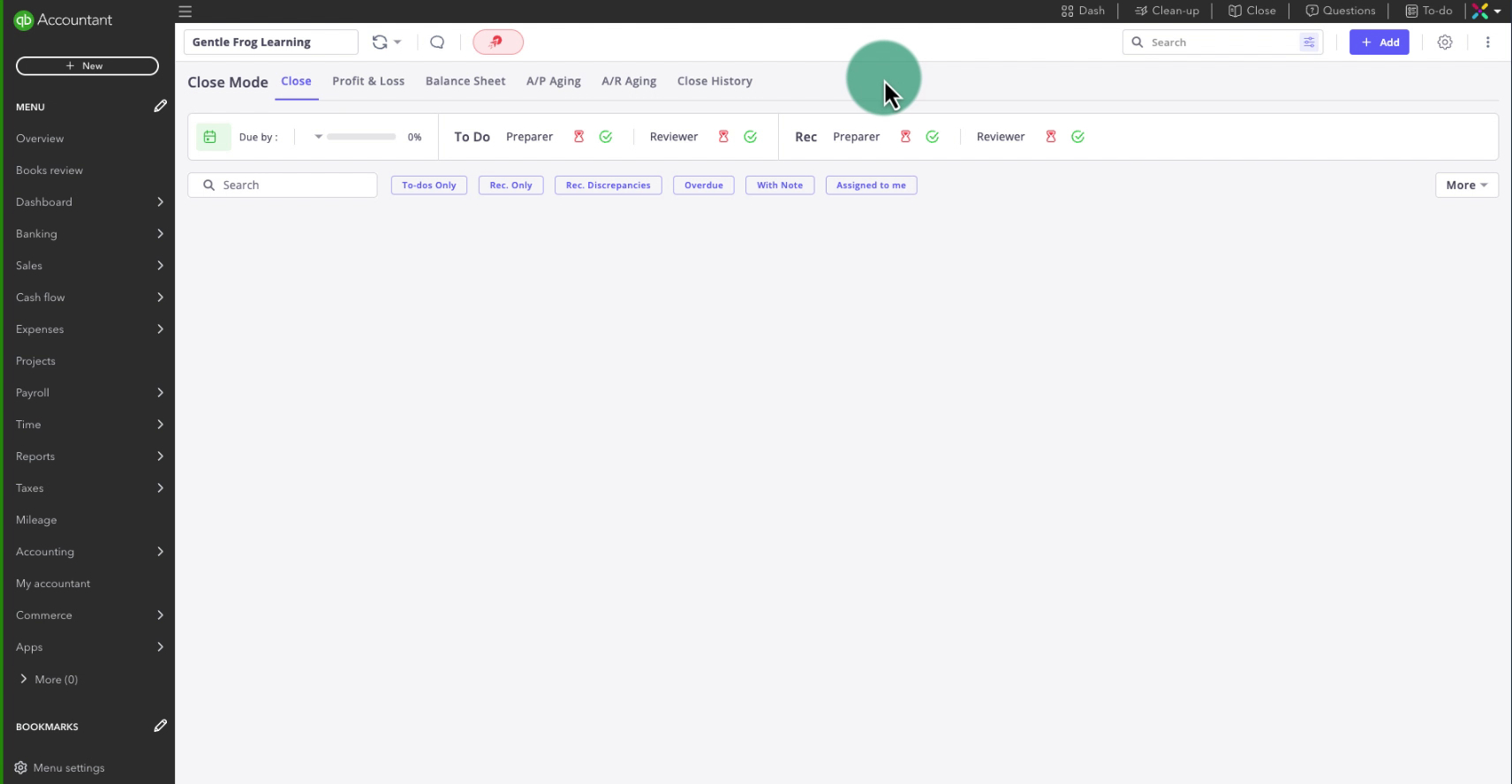 Questions
Questions is where you can ask your client questions about transactions in their QuickBooks: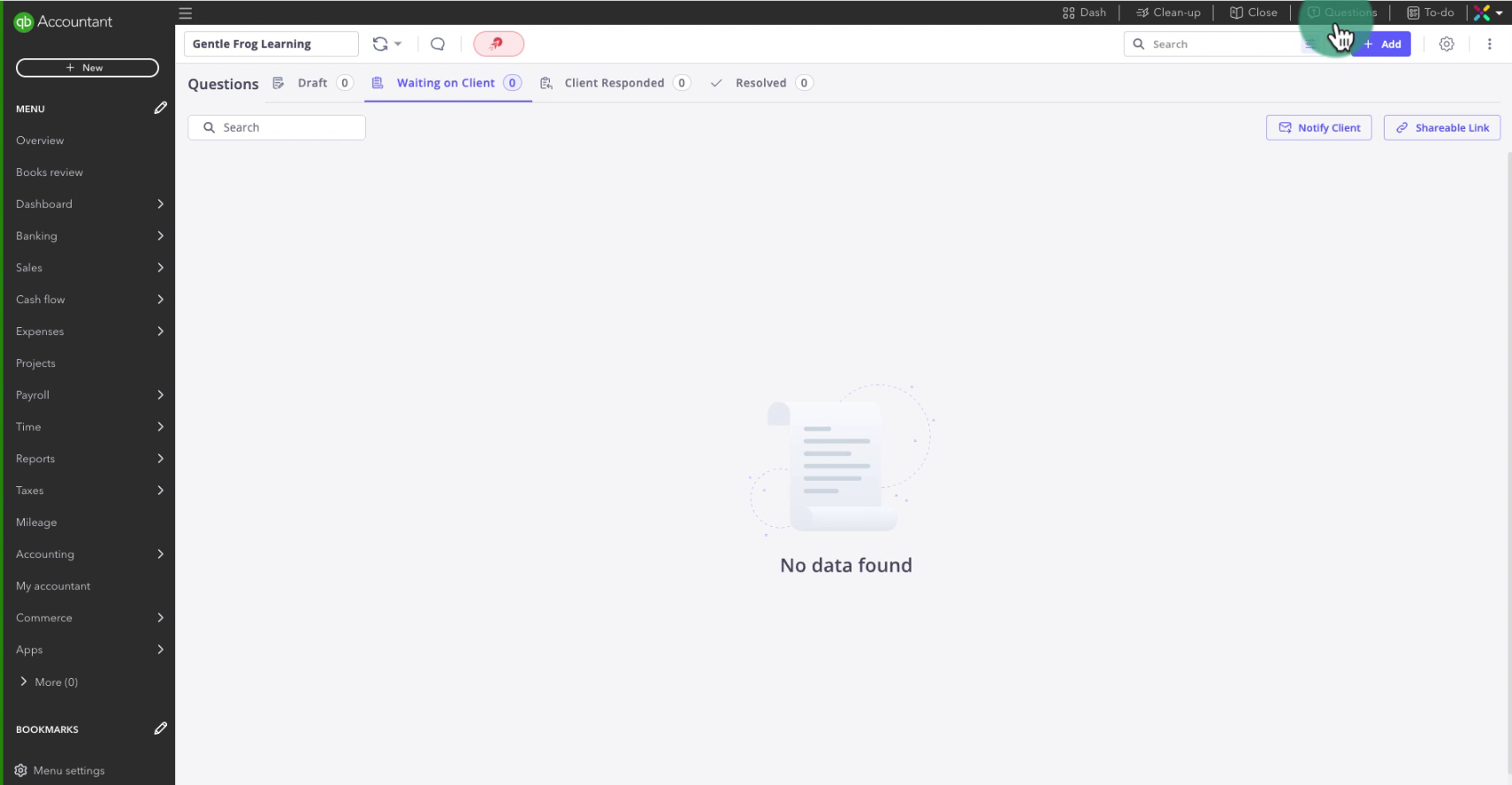 To do
To do shows you your to do list. It lets you know what you need to do and when it needs to be done (again it's blank because this is a sample file):
Other QuickBooks Online Review Apps
While I use Xenett there are other review apps you can check out:
☕ If you found this helpful you can say "thanks" by buying me a coffee… https://www.buymeacoffee.com/gentlefrog
Below is a video if you prefer to watch a walkthrough.
If you have questions about review apps for QuickBooks Online click the green button below to schedule a free consultation.