Have you ever wondered how to find the Chart of Accounts in QuickBooks Online?
In this blog post, I'm going to show you two ways to get to your chart of accounts. When you're in QuickBooks online, you can be on any screen and use these methods to access your chart of accounts.
The first method is pretty simple. In this example, we happen to be in the dashboard and we click the gear in the upper right hand corner of the page.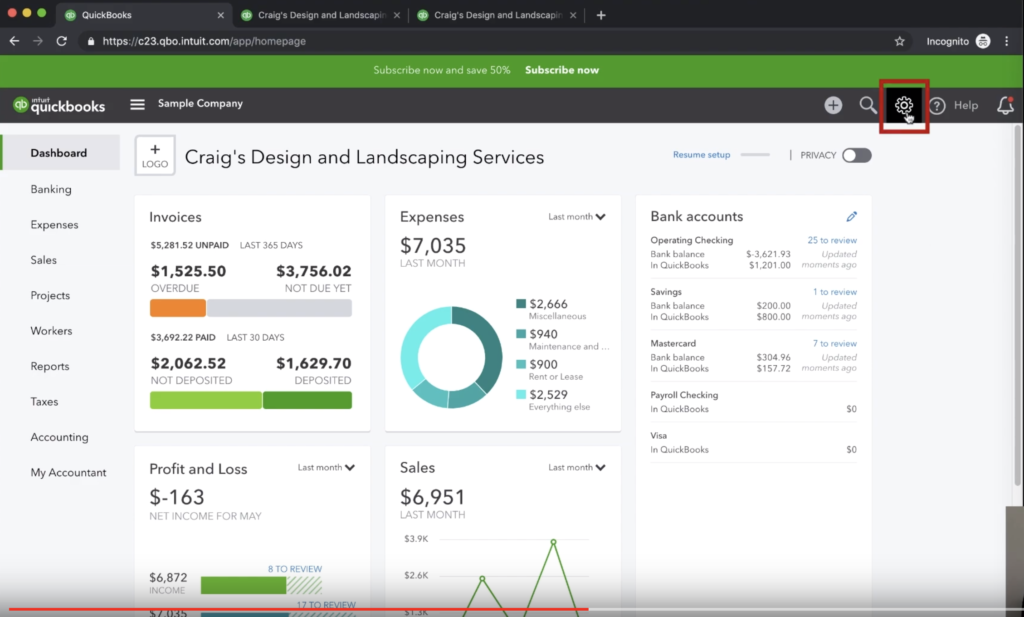 Clicking that gear will open a drop down menu and in the left hand column, we'll see the link for "chart of accounts".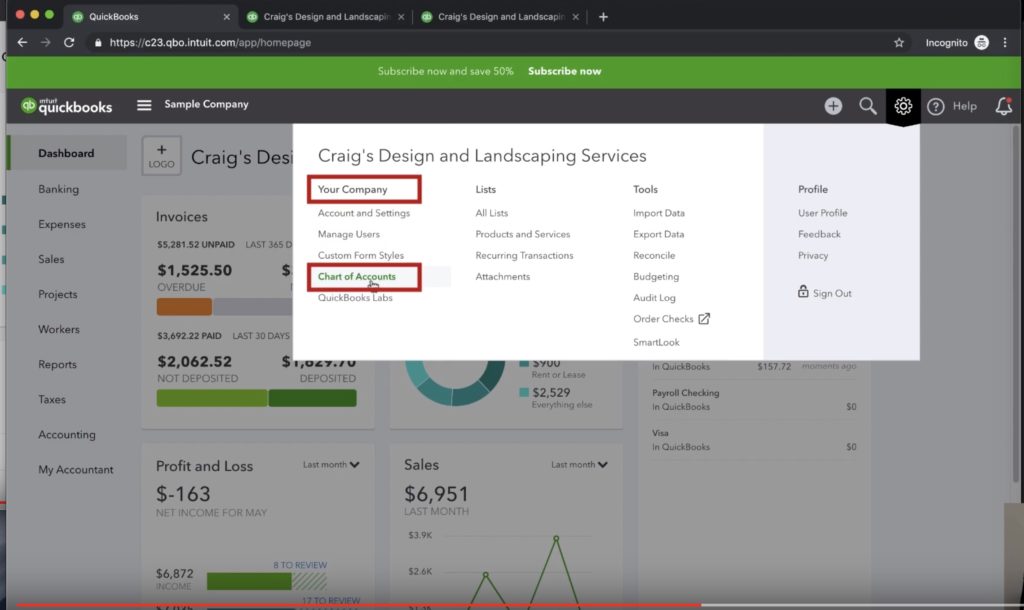 The second method to navigate to the Chart of Accounts is through the left hand side navigation menu. You'll see items like Dashboard, Banking, and expenses in this navigation menu. Locate the Accounting link and hover over it. Doing so will open a secondary navigation menu that will have a link for the Chart of Accounts.
Both methods accomplish the same task of navigating you to the Chart of Accounts.
For a video guide on how to do the aforementioned steps, please visit here.